Camp would not be possible without our staff!
Every year, men and women from all over Texas willingly give up a week of their lives to spend time serving the teens that attend The Leadership Camp. These men and women are truly what make what we do so special at The Leadership Camp. Camp could not run without them, as they are the ones who run all the activities, prepare the meals, teach the classes and mentor the campers.
Our staff is very unique being that most of them are former campers of The Leadership Camp. Some of them have been coming ever since they were in the 6th grade! Many of these former campers have gone into ministry and all are active in their local congregations.  All of our staff have a real passion for teaching and mentoring teens and work hard to inspire every teenager to lead others. This makes the commitment of our staff very strong and unique from any other camp. We truly want to extend our thanks to all those who have spent time being staff at The Leadership Camp. Each member of our staff are required to participate in a thorough training course by our directors each year the day prior to camp that covers counselor, teacher and focus group leader training. Prior to them coming to camp they are required to take a sexual abuse and molestation training course required by the State of Texas every two years that they complete online. Our cooks are also all required to take a food handlers course and present their food handlers certification card to the camp directors. We want to make sure your campers have the best of the best then it comes to the staff members that will be taking care of them!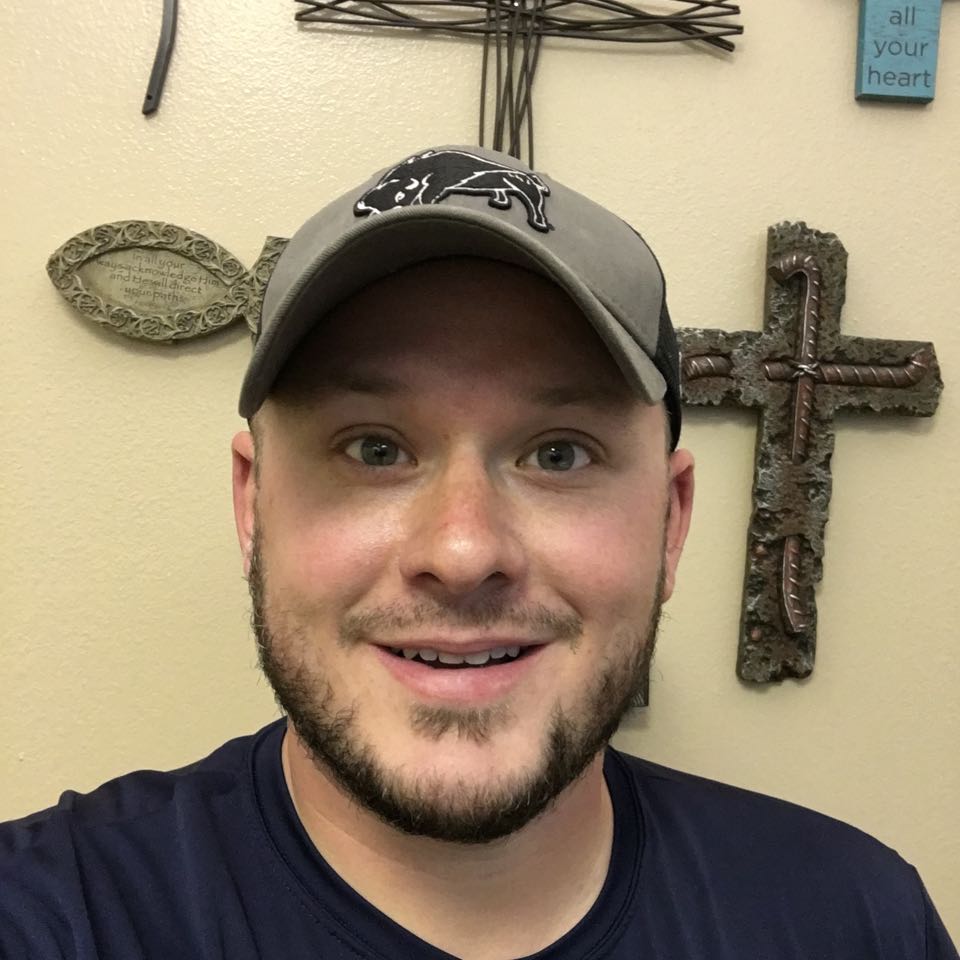 Riley Watkins has been with the leadership camp from the beginning in 2000 when he was just a camper at the young age of 13. He loves The Leadership Camp and insist that it and the staff that have been involved over the years are why he is working in ministry today. He is now co-director with Michael Orr as well as his partner in crime working at the same church together. He is a full time youth minister at the Saginaw Church of Christ in Saginaw, TX | Married to his beautiful wife Brynna Watkins | Father to a bossy girl named Paisley Jane and a baby boy named Davis Owen who marches to the beat of his own drum | Loves bacon more than life itself | Lives for being outdoors | and has a hybrid Dachshund/Labrador Retreiver dog named Sadie.
Michael Orr started the camp in the summer of 2003 at the Peach Valley Christian Youth Camp.  He has been working with the camp since then as its director alongside former co-director/best friend Nathan Burrow and now with co-director Riley Watkins. He is the preaching minister and evangelist at the Saginaw Church of Christ | He is married to Loretta Orr | Father of four children, Jillian, Joy, Joshua, and Jaycee | Thinks he is really good at ping pong | He enjoys writing fantasy novels in his free time | Misses his recently deceased overweight passive aggressive pet cat named Chester who hated Riley Watkins with a fiery passion | and has a weird shaped thumb that doesn't look like the other.